Michael John Shack ('64) of San Diego California passed away on January 15th, 2021.
For 77 years, Dr. Michael John Shack, lived a full and wonderful life. He was a brilliant neurologist, a devoted husband of 55+ years, raised 3 daddy's girls, was a doting Zaida/grandpa to 5 amazing kids, a memorable relative and loving friend. Covid took his life on January 15. We are heartbroken at his passing.
He is survived by his wife, Elinor (Schunick) Shack of Baltimore, Maryland and their three daughters, Jennifer Weiner (and husband Aaron) of Aurora, Illinois; Julie Lauritzen of Lake Balboa, California; and Danielle Archuleta (and husband Frankie) of Poway, California. He has 5 amazing grandchildren – Jacob, Matthew, Logan, Brody and Aliyah. Mourning Mike's passing are also his nieces and nephews Robyn, Bill, Louis, Debbie, John and Bradley and countless relatives and friends from England, Israel and around the country. Michael is rejoined with his first-born daughter Lisa, sister Brenda and his parents, Harry and Evelyn.
Michael remains a beloved founding member of Temple Adat Shalom in Poway where he was a past president and an ardent, loving and supporter of his synagogue family. Donations in Michael's memory may be made to the Michael Shack Memorial fund at Temple Adat Shalom to pay for a shade structure for the courtyard. Michael's presence will continue to watch over and shade the community through all their celebrations.
A memorial page may be found here.
Aldine Jacob (A.J.) Coffman, Jr. ('62), Parker, Colorado—Aldine Jacob (A.J.) Coffman, Jr. (March 20, 1940 - June 13, 2022), devoted husband of Penelope Dalton Coffman, succumbed to a sudden heart attack on the evening of June 13, 2022 at his home in Parker, Colorado. A.J., a retired attorney and navy reservist, had lived in the greater Denver area for over thirty-five years. Born in Newport News, Virginia, he was the only child of Anna Evelyn Eggelston and Aldine Jacob Coffman, childhood friends and neighbors. They renewed acquaintances in the early 1930s at Newport News Shipyard after finishing their respective undergraduate degrees and were married soon after. A.J.'s father, Aldine, served in the United States Army during World War II. A.J.'s most poignant early memory was of "meeting" his father upon his return from the European theater, as his dad had gone to war when he was still an infant.
After a happy childhood in Newport News Virginia, A.J. graduated from Warwick High School (1958) and subsequently Randolph-Macon College (1962). At Randolph-Macon, he majored in Philosophy, graduated Phi Beta Kappa, and distinguished himself as a founding member and president of his fraternity Alpha Epsilon Pi and as editor-in-chief of the campus newspaper, The Yellowjacket, where he waged a controversial but ultimately successful campaign to persuade the college to admit African-American men. A.J. subsequently attended law school at William & Mary (1965) where he was known locally for his enthusiasm for playing Patrick Henry at Colonial Williamsburg. In law school, he met Penelope Irene Dalton, whom he wed after graduation in 1965, and with whom he had two children, a daughter, D'Maris and son, Derek. He also took a keen interest in his nephew, Robert Durham.
Shortly after graduation from law school and admission to the Virginia bar, A.J. was drafted to serve in Vietnam. He accepted a direct commission as a restricted line officer into the United States Navy, transferring in 1967 to the newly established Judge Advocate General Corps, from which he retired at the rank of captain (O-6) in 1990 after twenty years in the reserves. By far the most satisfying billet for him was serving as legal and institutional officer for the geothermal energy development program based at China Lake Naval Air Weapons Station in Nevada, which included leading work on the Ocean Thermal Energy Conversion (OTEC) program at Adak, Alaska, which was discontinued after the end of the Cold War.
In the mid-1970s, A.J. and Penny had moved their young family to Moab, Utah, where they established their general law practice as Coffman & Coffman PC. Their practice offered modern, high quality legal advice to an under-served area of the country and for over a decade kept the largest private law library outside Salt Lake City. A.J. felt so strongly about the provision of legal education to rural areas that he donated their library to Southern Utah State College (now Southern Utah University) to seed the library for a newly developed legal studies program. A.J. practiced at both the Virginia and Utah bars, retaining associate membership of the latter well into his late seventies.
A.J.'s own practice consisted mainly of a blend of corporate law, real estate, and metals and mining, including representing Atlas Minerals through the closure of the mill in Moab. After moving his family to Denver in 1986 in pursuit of better educational opportunities for his children, A.J. also served as General Counsel and Director of Legal Affairs for High Country Investments (later Hostmark Hospitality), where he led the re-structuring of a struggling hospitality equity holding company into a profitable hospitality management company. He remained in Denver after the Hostmark merger, and pivoted his career again. His experience at China Lake had introduced A.J. to the opportunities offered under PURPA to develop renewable energy sources, and thus he turned his hand to private power development both in the United States and abroad. He and his business partners achieved early success with the Taylor Draw Hydroelectric Dam and the Mollejon Dam in Belize.
For the remainder of his career, A.J. concentrated on project development in coal-bed methane, industrial metals (garnet and vermiculite), gold, uranium, oil and gas, as well as the occasional real estate deal. His projects spanned Colorado, Utah, Montana, Arizona, Nevada, Belize, China, Pakistan, Uganda, Germany, Wales, and Poland, including stints as CEO of two publicly traded companies. In addition to his work, his hobbies over the years included fly fishing, shooting pheasants, genealogy, and exploring the American West, especially the national parks of Utah, Arizona and Colorado. In Moab, AJ became a 33rd degree Scottish Rite Mason and was active in the Shriners. He was fond of jazz music, rummy, and social bridge.
A.J. was known for his kind and gentle manner, his sharp and active mind, and his wide-ranging interests, but he was foremost a devoted husband and family man. He was especially proud of his children's recent marriages, Derek to Shana Coffman, and D'Maris to John Prowle. A.J. is survived by his widow, his children and their spouses, four grandchildren, two step-grandchildren, and three step great-grandchildren, and his nephew, of whom he was all fiercely proud.
A memorial page may be found here.
Thomas Edwin Franklin ('67), 76, of Menomonie, WI passed away September 28, 2021, surrounded by family at the Mayo Clinic in Rochester, MN after a courageous struggle with prostate cancer. He lived in Menomonie, WI where he married his wife of nearly 40 years, Sharon (Starkman) Franklin and together raised their children, Morgan and John.
He was born July 16, 1945, to Grace Virginia (Wyatt) Franklin and Edwin Abbott Franklin in Fredericksburg, Virginia and grew up on the Dahlgren Naval Base in Dahlgren, VA with his sister Vicki (Franklin) Campbell.
Tom was a beloved husband, father, grandfather, brother, uncle, grandson, professor, and mentor. He had a wide array of friends reflecting his many interests in motorcycles, golf, tennis, fishing, and general zest for life. He was "one of kind" with his signature red beard and a passion for his interests, friends and family, and profession. His sense of humor and warm smile brightened the lives of all who knew him. He will be missed by so many.
He dedicated his career as a faculty member at the University of Wisconsin Stout in the Psychology Department. He contributed greatly to the University as a professor, Program Director, and Chair of the Psychology Department where he was widely recognized for his accomplishments. He was also involved in the Golf Enterprise Management Program (GEM) and cosponsored the Body, Mind, Spirit Conference.
He was known as the professor that remembered all his students' names after the first day of school and was sought out by students to enroll in his classes. His teaching skills, in and out of the classroom, were legendary.
After graduating from Randolph-Macon College in Ashland, VA, he was drafted and enrolled in Officer Candidate School. As a lieutenant, he served as a Transportation Corps Officer, Company Executive Officer, and a Tugboat Platoon Leader in Okinawa.After completing military service Tom completed his education attending Bucknell University, in Lewisburg, PA and earned a Master's in Educational Research. He continued at West Virginia University, Morgantown, WV earning a Ph. D. in Educational Psychology, whereupon he began his career at the University of Wisconsin Stout.
Tom is survived by his wife, Sharon (Starkman) Franklin; children, Morgan (TJ) Maglio and John Thomas Franklin; grandsons Vincent Thomas Maglio and Julian Jack Maglio; sister, Vicki (Franklin) Campbell; nephews Todd (Denise) Campbell, Scott Campbell, Michael (Heidi) Starkman, and David Starkman; great-nephews Cody, JD, and Wyatt Campbell; mother-in-law, Mary Ann (Sever) Starkman; sister-in-laws, Marie (Tim) Salerno, Bonnie (Klatt) Starkman and many cousins, relatives and deeply special friends.He was preceded in death by his beloved parents, Grace and Edwin Franklin; grandparents, Homer and Mana Wyatt; Uncle Jack Northington Wyatt; father-in-law, Jack W. Starkman; and brother-in-law J. Jack Starkman.
A memorial page may be found here.
Ronald David "Buster" Ward Ronald David "Buster" Ward (b. November 26, 1932, d. April 4, 2022) our faculty advisor passed away peacefully from natural causes in his sleep. Buster was a beloved and influential professor of music at Randolph-Macon College from the moment he arrived as assistant professor in 1958 until his retirement in the Spring of 1999. In his last few years, Buster was cared for attentively by his elder son, David Carl Ward (R-MC 1987).Buster Ward with Sons David and Paul
Buster's experience in music began honestly and early as a red-haired young cornetist with Salvation Army bands, helping his parents, Harry Alfred and Ina Puffer, in their extensive music ministry for the Army. His father was also a cornetist, and his mother played most brass instruments (over time avoiding lower brass) as well as accordion, which she called her "shoulder Steinway." As Buster grew up in this musically rich home, he moved down the brass registers to trombone and tuba. Recognized quickly as an outstanding musician in his youth, he decided that music was his calling, with important inspiration from his undergraduate experiences at University of Richmond in its choral program and with influential professors. Buster married Judith Carol Bond in 1957, and started his married life while earning his master's degree in composition at the University of Illinois' respected music program at Champaign-Urbana. Buster and Judy welcomed sons David (b. 1958) and Paul Kenneth Ward (b. 1959) after he and Judy moved to Ashland to accept his appointment at R-MC. He obtained his PhD in music history from The Catholic University of American in 1973.
Buster built a robust music program at Randolph-Macon, establishing an award-winning all male glee club, and introducing classes in music history — including his popular history of jazz course — as well as theory, music appreciation, and composer-focused classes (Mahler being a favorite subject). Buster established the highest academic standards, while also encouraging students to more fully adopt the joy of great music into their lives. Not all of his musical engagement in the college community was academic: His development of the small, noisy, and famously joyous pep band — ever-present at college sports events — led to a fight song written by Buster with lyrics by Judy and Judy's mother, composed over mid-afternoon refreshments on a trip to New Orleans. The tiny pep band once stood on the football field at a half-time show in the role of hyphen, joining the word Randolph on one banner and the word Macon on another.
He stayed busy with local dinner theaters, especially Barksdale Theater — the nation's first true dinner theater — and Swift Creek Mill Playhouse, helping them produce musicals of memorable quality, impacting generations of regional performers and musicians. He was principal trombonist at The Richmond (VA) Symphony for decades, and played trombone with dance bands. A fine arranger, he prepared and frequently published music for brass quintet, brass choir, sinfonia and symphony orchestras. He adjusted arrangements for Broadway touring companies, and college and high school musicals. Buster composed extensively for live performance, and overcame technology phobias to write music on computer-based platforms. He was especially fond of composing for British brass bands and creating settings to accompany spoken word.
After R-MC became a co-educational institution, Buster established successful, ambitious mixed choirs that engaged students, faculty, and sometimes local singers not affiliated with the college. His programming for special events at the school, especially graduation, were legendary in quality, performed by the region's best musicians, and incorporating the beauty and humor of Buster's arrangements.
He was perhaps at his best helping students and young performers expand their knowledge and love of the arts. His fine arts department's January term arts programs took students to London, England, to be immersed in music, theater, and visual arts, with lectures, presentations, and shows filling an exhausting and transformative agenda for the students. He worked consistently with the American Institute of Musical Studies during summers in the 1970s. AIMS' mission was to audition and select the best young opera talent in the United States, take them to Europe for a summer to perform and expand their repertoire, and find auditions for them in a European opera house to help launch their careers.
Buster was equally beloved for his zest for life. He hosted dinners for current and former students, never failing to stretch their culinary tastes while also proving in his habits of thought and behavior that a life lived well, with humanity, beautiful art and great music, is the best reward.
He is survived by his sons, David Ward and Paul Ward, and his brother, H. Alfred Ward. A memorial concert for Buster is currently being planned for the Fall, 2022. Please contact Paul Ward at paul@pkward.com if you would like more information or want to share your own testimony to honor Dr. Ward.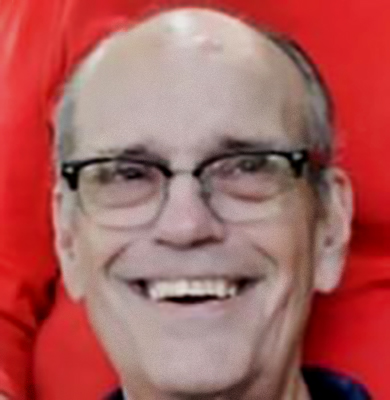 Dr. William "Benji" Krupp ('67) of Raleigh, North Carolina, passed away on March 23, 2022, after holding on to ensure that his funeral service could be held in the newly built Wakefield United Methodist Church. This effort was near and dear to his heart as an active participant in the planning committee for many years, and in creating a prayer walk on land that had initially been purchased for the church. Bill, born 77 years ago in Petersburg, VA, met his wife Linda at a young age, while living in the same neighborhood. Bill would ask Linda to carry his books home from school, and would later ask her to marry him and move to Virginia Beach, where he'd gotten a job as a History teacher. A lifelong learner and educator, Bill later became an elementary school principal where he once acted out Captain Underpants on the roof as a fundraiser (fully clothed of course). Bill received his Ph.D. from ODU and then retired with Linda in Wake Forest to be close to his daughter, Jennifer, and grandsons, Matthew and Jonathan. Bill was a passionate man who cared deeply for the welfare of others, instilling a deep sense of compassion in his daughter as a child. He loved playing tuba and bass guitar, loved fishing at the beach, history and archaeology, and even more, loved Linda and the Lord. In lieu of flowers, memorial contributions can be made to Wakefield United Methodist Church.
Dr. Krupp is survived by his wife of 54 years, Linda Collins Krupp; daughter, Jennifer Revoir & husband Mike of Wake Forest; grandsons, Matthew and Jonathan; twin sister, Kay Henderson of Mechanicsville, VA and extended family and friends.
David Graham Updegrove('72) David Graham Updegrove, 69, passed away unexpectedly on January 21, 2020, at his home in Lincoln, VA. Dave is the oldest son of Earl and Katherine "Bonnie" Updegrove. He was born November 25, 1950 at Arlington Hospital and grew up in Falls Church, VA. Dave graduated from George C. Marshall High School in 1968. He earned a degree in Chemistry from Randolph Macon College, followed by a degree in Accounting from Southern Oregon State College. He spent the large part of his successful career as a CPA in Loudoun County with the firm Updegrove, McDaniel, McMullen & Chiccehitto, PLC.
Dave is survived by his wife, Lynne Prindle Updegrove, and his two daughters, Dana (Robbie) Reider of Cincinnati, OH, and Kindra (Mike) Keene of Lincoln, VA; along with nine grandchildren. He also is survived by his two brothers, Craig (Susan) Updegrove of San Luis Obispo, CA and Bob Updegrove of Leesburg, VA. Dave was predeceased by his parents and by his grandson, Ian Reider.
Dave was passionate about many things in his life. He was known for his singing, particularly with the gospel group "4tified" and the barbershop quartet "Dominion 4". Dave loved the beach and surf fishing. He found great enjoyment in building a vegetable garden and working in the yard, metal detecting, and looking for old artifacts. He loved history, science, and reading, as well as 20-mile bike rides, tennis, and working out in his basement gym.
No passion, however, was as great as his desire to live for Jesus and his love for his family. Dave was devoted to many ministries in Loudoun and was a faithful servant of God. Dave viewed his work and all of his activities as his ministry to his clients and friends. His greatest joy was engaging with his grandchildren in playing games, doing chores together, riding bikes, catching crabs, and watching movies. Dave will be remembered for his endless generosity, his constant encouragement, his quick wit, and a dedication to helping anyone in need.
Curtis Byrd Larson ('66) died October 31, 2017, in Loudon, Tennessee. Known in college as Byrd and thereafter as Curt, he is survived by his wife Del Su, children from a previous marriage Dana Selva and Brian, and a grand-daughter, Priya. After Randolph-Macon graduation, Byrd did a two-year stint in the Army and then embarked on his 38-year career with IBM, retiring in 2008. His analytical mind was put to good use at IBM, in a variety of assignments. Byrd is fondly remembered by his fraternity brothers as a great bridge player, an avid relic collector (which remained a lifelong hobby, according to Del), and as a level-headed balance to his good friend, the late Mike "Moon Doggie" Thomas. Dave Biggs wrote that Byrd had a dry wit, and Al Segal responded it was not just a "dry" wit, it was the Sahara of wit. Del says Curt loved to search not only for Civil War relics, but for beach shells, and this photo was taken at his favorite place, Pensacola Beach, Florida, where he loved to spend early mornings beachcombing.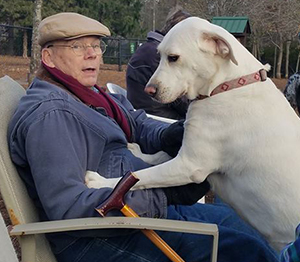 Robert Hines ('71) died February 10, 2019, in Cary North Carolina. Bob was a native of Salisbury, Maryland, and majored in English at Randolph-Macon. He is fondly remembered as one of the key members of AEPi during his time there. After R-MC, Bob attended graduate school at University of Richmond, but got sidetracked into a career in hotel management, working as assistant manager at several hotels in Richmond and Cary. He later worked as an accountant for Food Lion, and finished his career working for the American Kennel Club, an appropriate role for a dog lover. Bob could always be counted on as an enthusiastic participant in our fraternal exploits, whether a midnight expedition to view the legendary West Point Light, or a post-graduation pub crawl of Bethlehem, Pennsylvania led by brother McKosky.
Gentle, kind, and understanding are the first words that come to mind. ~ Jim "Tunes" Bordner
He was one of the nicest gentlest people I have ever known. ~ Ted McKosky
Gordon Scott ('62) died February 7, 2015, in Newport News Virginia. Gordon was one of the founding brothers of the Rho Mu chapter, and the first chapter Master. Gordon was fiercely opposed to the prejudice that permeated Randolph-Macon student life, such as the exclusion of Jewish members of the Greek letter fraternity system. Thus, Gordon and others created the nucleus of a group that became the Rho Mu chapter of Alpha Epsilon Pi. Gordon was also a co-author of a Yellow Jacket editorial and petition calling for the admission of black students to what was at that time an all-white institution. His co-author in that, Al Coffman ('62) recalls that publication almost got the writers expelled.
Gordon the first president of the Chapter, took the lead in both forming the chapter and later helping with the acquisition of the first fraternity house after he completed law school.
NEWPORT NEWS - Gordon Scott, 75, died February 7, 2015. Gordon, the son of missionaries, Roland Waldeck and Geraldine Lacey Scott, grew up in India and attended the Woodstock Boarding School. He was a graduate of Randolph-Macon and the College of William and Mary School of Law. Gordon is survived by his wife Constance Scott; 2 brothers Robert Scott and his wife Elizabeth, and David Scott and his wife Corinne; 2 sons; 1 daughter and one grandson.
Published in Daily Press on Feb. 9, 2015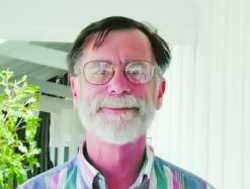 Marathon historian, author and marine science expert Dan Gallagher died early Friday April 20, 2012.
It happened on the same day he was to receive a plaque from the Pigeon Key Foundation Board recognizing Gallagher's contributions to preserving and cataloging the history of the museum collection.
He was the long-serving chairman of the Marathon Historical Society and author of many books, including "Pigeon Key and the Seven-Mile Bridge," "Marathon: Heart of the Key West Extension," "Marathon 1906-1960" and "Marathon Matures."
"Thank god that he was here and did what he did when he did it, or it would have been forever lost," said Marathon businessman Brian Schmitt said. Schmitt, head of Coldwell Banker Schmitt Real Estate Co., is a Marathon native and shared family photos and other historic photos and other memorabilia with Gallagher.
"It's a big loss for the history of Marathon because he had a real interest and personal knowledge in doing the work all the way from the railroad days to the present," Schmitt told the Keynoter.
Marilyn Tempest, a former Marathon council member, knew Gallagher through her work with the Marathon Community Theatre.
"He (Dan) built every set I ever had and he and I used to go back and forth about how realistic [what I asked him to build] was. He was quite an engineer."
Gallagher came to the Keys in 1988 after spending 17 years as a college professor. In the Keys, he became a boat captain, environmental guide, editor and author.
Reitt Steinmetz, a member of the Pigeon Key Foundation board, described Gallagher as "my mentor. When he was ill, I drove him up and down [from Key West] and we became very good friends."
Gallagher was born April 24, 1945. He would have turned 67 Tuesday.
He is survived by his widow, Rita Irwin, son Jay Gallagher, daughter Jill Olsen and four grandchildren.
The family has requested donations in Gallagher's honor be made to Dolphin Research Center or Marathon Community Theater.


Michael Roby Miller, age 63, beloved son, brother, husband, and father, was taken home to our Lord on January 30 after a lengthy illness. Son of Clarence Roby Miller (deceased) and Betty Smithdeal Miller, Mike was a graduate of Yorktown High School in Arlington, VA. He received a Bachelors Degree in Psychology from Randolph Macon College in 1969. He served in the U.S. Army from 1969 to 1971. Mike received his Juris Doctor Degree from the Columbus School of Law of The Catholic University of America in 1979. He worked primarily as an attorney for Freddie Mac and Sallie Mae until his illness. He is survived by his mother Betty, brother John, sister Carol, wife Jeannette, and two sons, Matthew Roby and Jeffrey Michael. He will be dearly missed. A memorial service will be held on Wednesday, February 3, at 1 p.m. at Wesley United Methodist Church, 711 Spring Street SE, Vienna, VA 22180.






Brian E. Warren of Blacksburg, Va., who served as assistant vice president for student affairs until his retirement in 2006 died Tuesday morning, Nov. 18 at Montgomery Regional Hospital.


Warren was named assistant vice president for student affairs in 2003. He joined Virginia Tech in 1972 as a staff clinical psychologist with university counseling services. He became assistant director of counseling services in 1975, associate director in 1980, and director of both the counseling and student health services centers in 1994. He also served as an adjunct assistant professor in the Department of Psychology in the College of Science, presented lectures to a variety of classes, had numerous works published, and conducted extensive research in his field.

Edward F. D. Spencer, vice president for student affairs said, "All of us at the university, and especially in the Division of Student Affairs, mourn the loss of our friend and colleague, Brian Warren. He was a dynamic professional and leader who progressed from psychologist to administrator and provided leadership eventually to all the wellness areas of the division. He provided keen vision and supervision and never lost his wonderful sense of humor. We extend our sincere sympathies to his wife, Joanne, and to all his family and friends. We will all miss him."

Warren was born in West Virginia but grew up in Alexandria, Va. He received his bachelor's degree in psychology from Randolph-Macon and his master's in psychology and a doctorate in counseling and clinical psychology from the University of Florida. He was a member of the American Psychological Association and a licensed clinical psychologist in both Virginia and West Virginia.

Warren is survived by his wife of 40 years Joanne, of Blacksburg; son Nathan and wife Meredith of Hailey, Idaho; son Zachary and wife Jenny of Nashville.

By Meghan Williams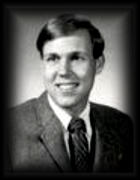 Michael W. Thomas on Saturday, June 25, 2005, of Vienna, VA. Beloved husband of Jeanne E. Thomas; father of Brigham S., Centreville, VA, Joshua M. and Katherine M. Thomas, both of Vienna, VA; loving son of Esther C. Thomas, Vienna, VA; brother of Steven A. Thomas, Southern Shores, NC, and Rebecca Demarco, Honeoye Falls, NY; loving grandfather of Nick, Brendan, Holly, Skyler, Abby, and Hunter. Friends may call on Tuesday, June 28 (today), from 2 to 4 and 6 to 8 p.m. at MONEY AND KING FUNERAL HOME, 171 West Maple Ave, Vienna, VA. Mass of Christian Burial will be offered on Wednesday at 11 a.m. at St. Marks Catholic Church, 9970 Vale Rd, Vienna, VA. Interment private. If desired, donations in his name may be made to Concerned Bass Anglers of Virginia, c/o Bruce Lee, 19507 Ware Creek Rd, Rappahannock Academy, VA 22538.
Mike Thomas, '68, died suddenly on June 25, 2005. There are a million good, and about a thousand great Mike Thomas stories, some of which can even be told in what used to be called "mixed company." Right now I am remembering the clock in Mike's room, which he would set a few minutes ahead to help him get up and to class on time, and which he advanced a little more daily throughout the semester, so that near exam time, the clock was on London time; Mike was the only guy I knew who was ever engaged to one girl while pinned to another (Jeannie, the obvious right choice)... in fact, Mike began his classes to convert to Catholicism for his fiancée and continued them so that he could marry Jeanne in the Catholic Church; I remember Mike playfully coming up behind your date, or anyone's date, half suggestively shouting "Would I?"; but always, I will remember Mike smiling. For those of you who would like to write or call Jeanne, she may be reached by mail at 608 Truman Circle SW, Vienna, VA 22180, and by phone at 703-281-1399.

Douglas L. Davis 53, of Charlottesville, died Thursday, April 25, 2002, at his home.
He was born on April 2, 1949, the son of the late Douglas V. and Ruth Bunch Davis. He graduated from Rock Hill Academy in 1967, attended Randolph Macon College, and graduated from M.C.V Scholl of Pharmacy in 1972. He was employed by C.V.S. Pharmacy.
Survivors include his wife, Kathie Triantis Davis of Charlottesville; two daughters, Amanda Davis Anderson and her husband, Keith, of New York City, and Emily V. Davis of Charlottesville; a sister, Luvenia D. Rogers and her husband, Louis; and his mother-in-law, Virginia H. Triantis, all of Charlottesville.
Robert Hunter McClung died on Wednesday, March 30, 2016, at his home in Roanoke, Va. Bob was born on October 27, 1949, in Baltimore, Md., to Mary Ellen Hood McClung and Hunter Buford McClung. The second of three children, he was predeceased by his parents and his sister, Sarah Ann McClung Hozier.He is survived by his brother, Richard Hood McClung; and numerous nieces; and nephews.Bob was a graduate of Roanoke College in 1972 and then joined the United States Army. He became fluent in German and French language and served as an M.P. in Germany. He pursued a life-long interest in History and Literature as an avid reader. He was a member of Raleigh Court Presbyterian Church.The family would like to thank the caregivers who have helped in recent years, especially Fiona O'Neill and the team from Good Samaritan Hospice along with Bob's neighbors, and the McDonalds.A Memorial Service will be held at 1 p.m. on Saturday, April 16, 2016, at Raleigh Court Presbyterian Church, 1837 Grandin Road, Roanoke, Va.In lieu of flowers, the family suggests donations be made to Good Samaritan Hospice in Roanoke